Jasmin Nguyen is no stranger to the Black Eagle community. She was the assistant manager of our Black Eagle convenience store for about 10 years before being promoted to store manager of our Ulm location, and she celebrates those roots by entering a Co-op float each year.
And each year her dog, Biggie, seems to steal the show.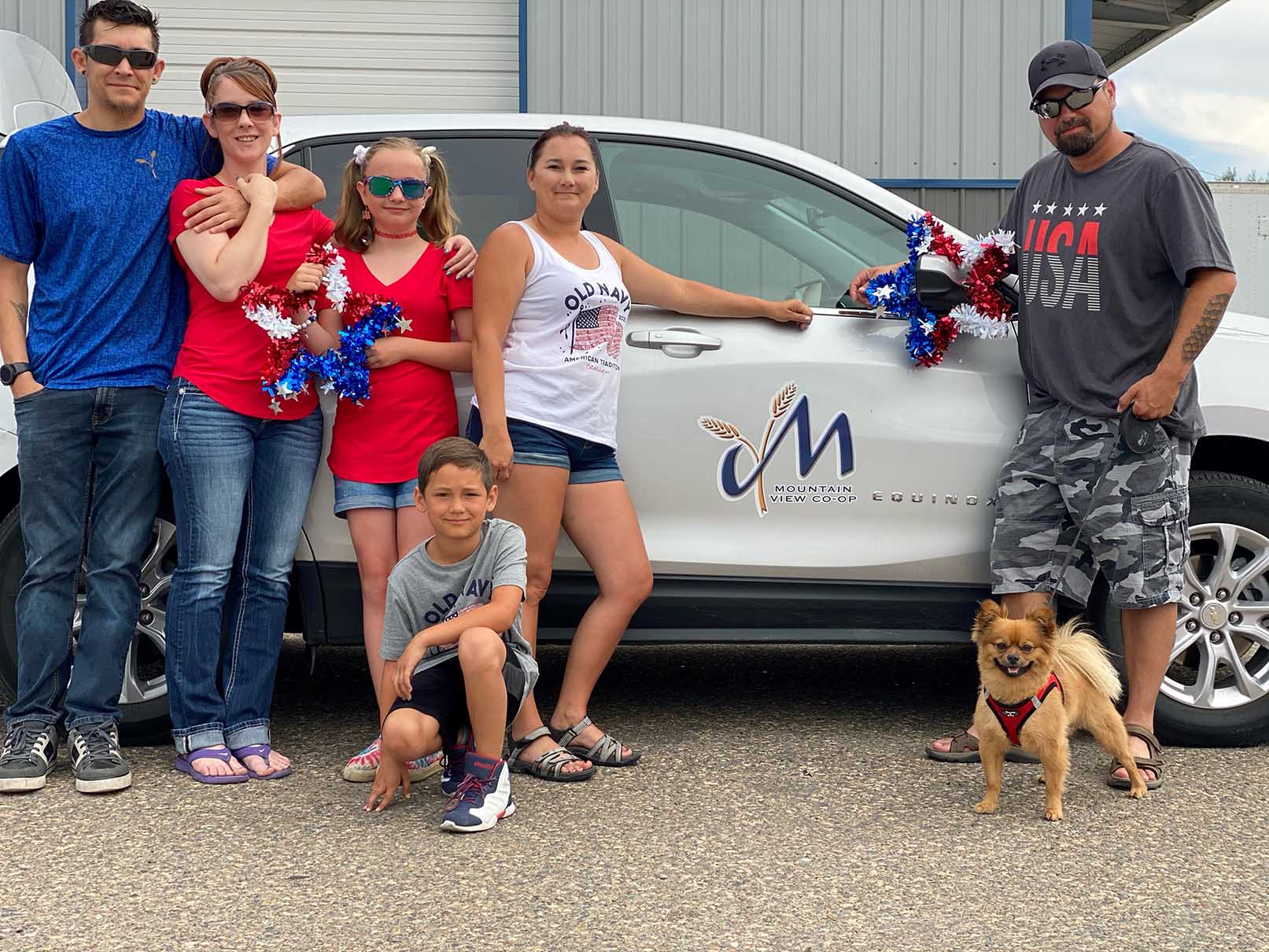 The parade gang, with Biggie (bottom right)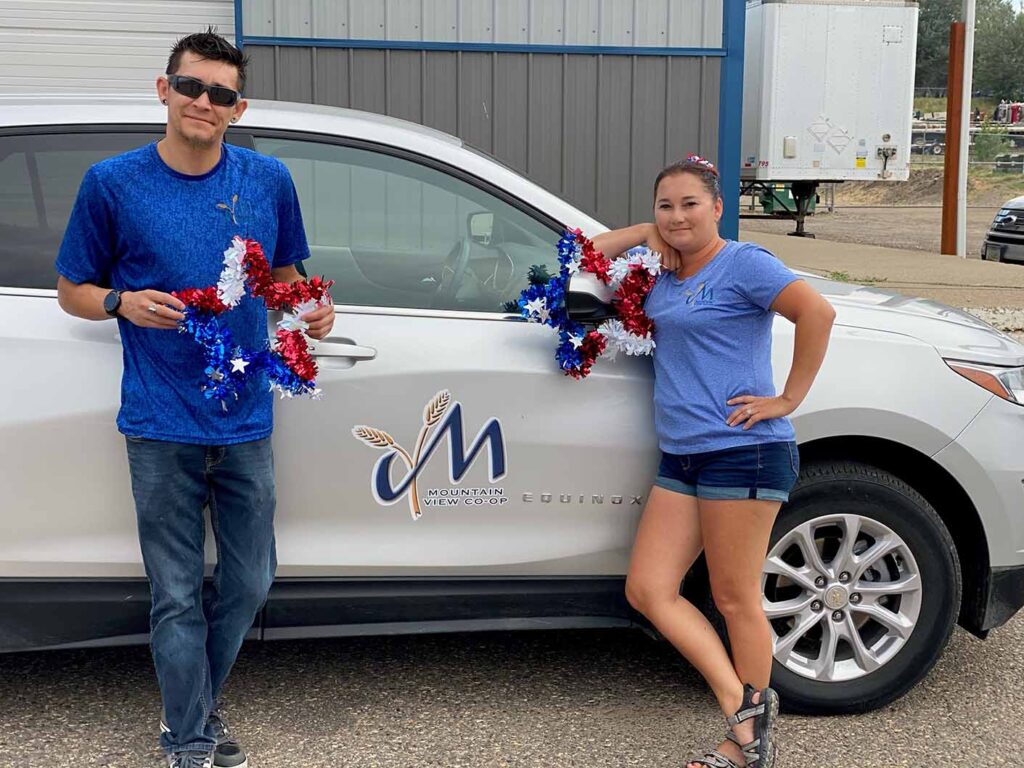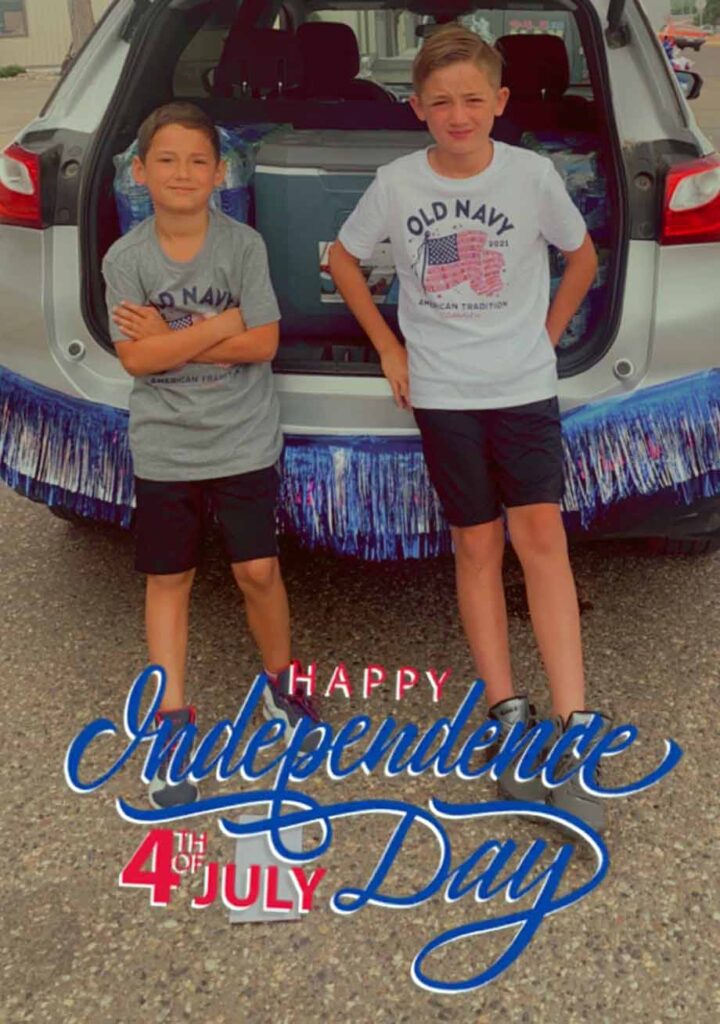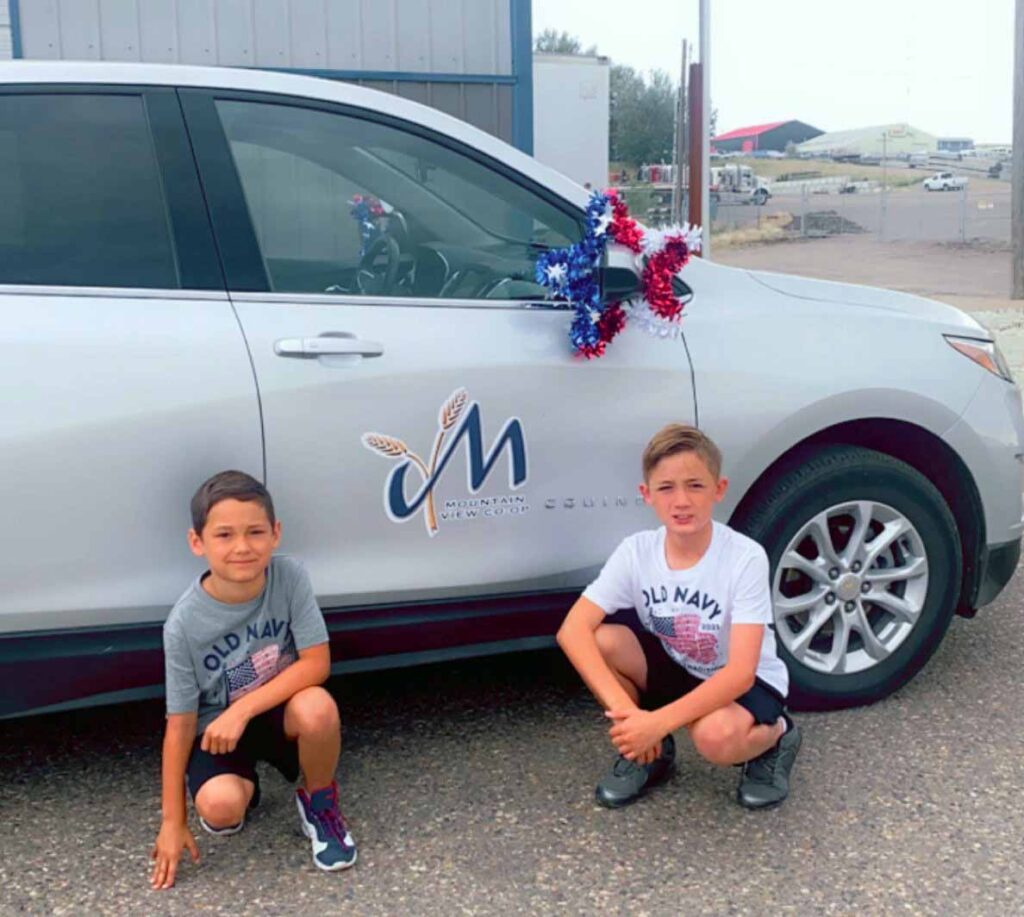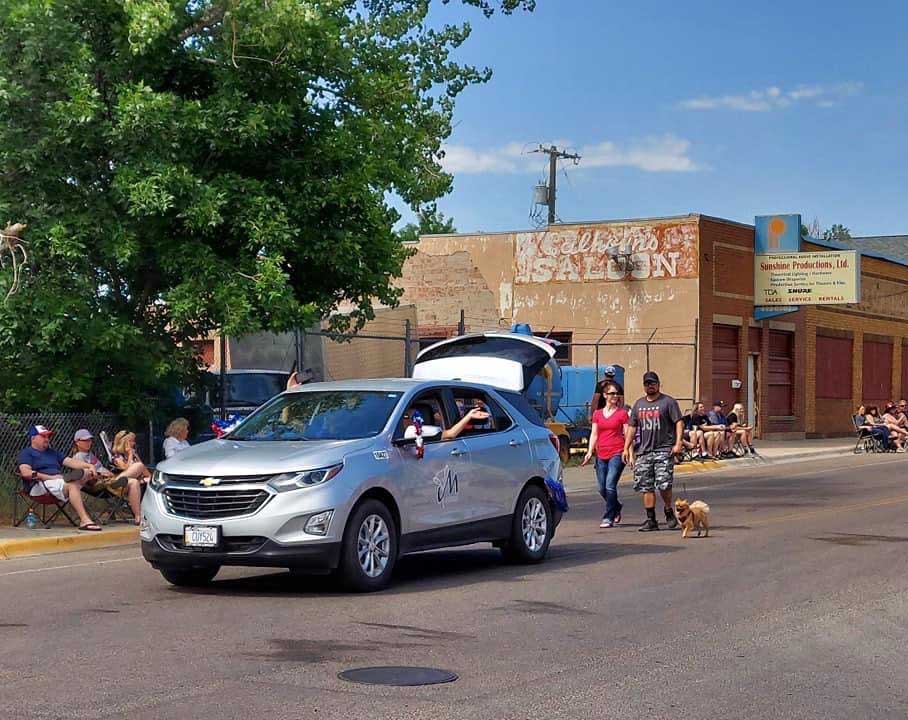 Jasmin is a great example of how Mountain View employees are community members. She spearheaded our involvement in the parade, our donation to the Black Eagle fireworks fund, and handed out bottles of water and candy on a very hot day.
Jasmin isn't alone when it comes to community support. Many of our team members are also volunteer fire fighters, coaches, community board presidents, and so much more.
Click below to see a few more ways that Mountain View Co-op supports our local communities:
Here's a big thanks to Jasmin and her team, and we'll see you next year!